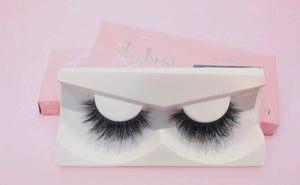 Faux Mink Lashes - Vintage
A fabulous faux mink version of our classic Vintage lash!
This style is PERFECT for those who love wispy lashes. They are not as full as our Showgirl style lash, but their wispiness makes them perfect for everyday wear. 
Made with a thin band for easy application, however if you are a beginner we recommend you looking at our lash applicator to help ensure no last minute melt downs trying to get your lashes on!
Reusable up to 25 times.
These lashes do not include glue.